Bongwater
A New York band, mostly a duo: Ann Magnuson telling us her dreams and weird stories, and weird guy Kramer plays instruments, collected audio snippets from his answer machine & TV, and analog-mixes it all together in a way that seems impossible without a computer. Often singing together. Although studio work is dominant, they were also a real band, and a good live band; not sure if the rhythm section was changing or remained. And even though a lot of their material is collage, it always comes together as real songs.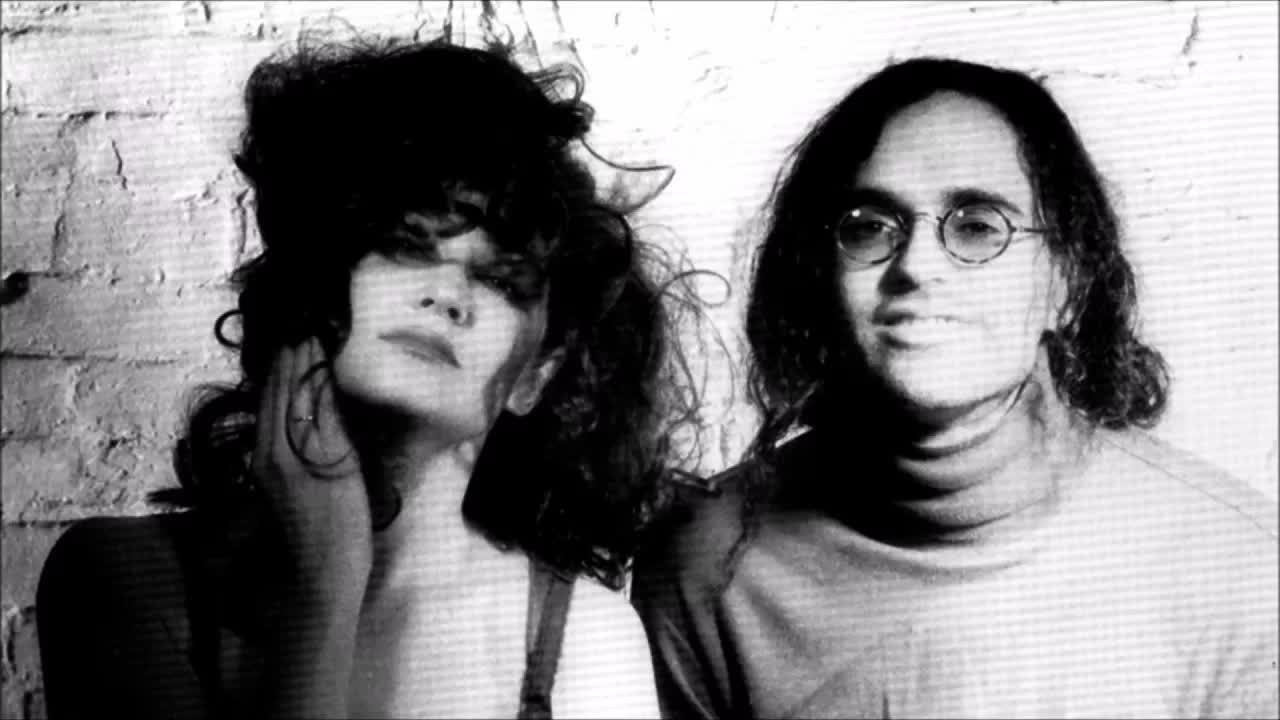 They split up in 1991 I think.
I have most of their work on cassette tape, but cannot listen to it now, and most of it is unavailable nowadays - or so I thought!
How happy was I to find their (complete afaics) material on YT, in neat playlists! The albums Too Much Sleep (1989) and The Power of Pussy (1990) as well as 2 compilations that include practically all of their earlier and later material.
Plus a CBGB concert in surprisingly good quality.
Wow! This is better than a movie!
It's difficult to convey my deep fascination with this band. The crazy dreams, told as stories, with suitable accents even, made into musical audio plays by Kramer's samples, and the band always seems to find the right style to go with the message. If I remember correctly (from some interview) Ann Magnuson used to spend her days sleeping in her NY appartment, record her dreams on tape, and the band would then make them into music.
It's all very verbal, centered around voice and words; if she isn't talking, she's singing with Kramer, or there's (sometimes long) vocal samples. Which doesn't mean the music was secondary.
Or what appears like a real recording of a meeting of a self-help group of women who all had an affair with David Bowie, or possibly still have. The song is nice, too (Talent is a Vampire/talent is a whore/talent is American/always wanting more), but you have to listen to the conversation after.
Titles like Nick Cave Dolls already convey some of the weirdness, and always that particular humor that seems to belong with the independent music scene of the 80s/90s.
The music is always there with the story told. Having listened to this piece of excellent noise a few times over, every part of the music, instruments, style, arrangement, falls into place, the whole thing tells a story: sexed up, hard rock, aroused by violence, guns & guitars, abruptly followed by pain and regret... and it's over after 2 minutes.
Although they're somewhat typical of the 80s/90s "independent" music era, they are always aware of their musical heritage, both in earnest and in parody, in verbal and musical reference. There's quite a few cover versions strewn in, e.g. the Beatles' Julia, Roky Erikson's You don't love me yet (amazing live video complete with children's choir - they knew how to visualise their unique visions, they're a pretty good live band, and Ann Magnuson has a singing voice) and versions of Chris Isaak's Wicked Game and Steppenwolf's The Pusher on their CBGB concert.
But these are just examples. So many funny, sad, sarcastic, honest, loving, desperate, hopeful moments pressed into noisy, melodic, low-budget yet intricate pop/rock/jazz jewels.